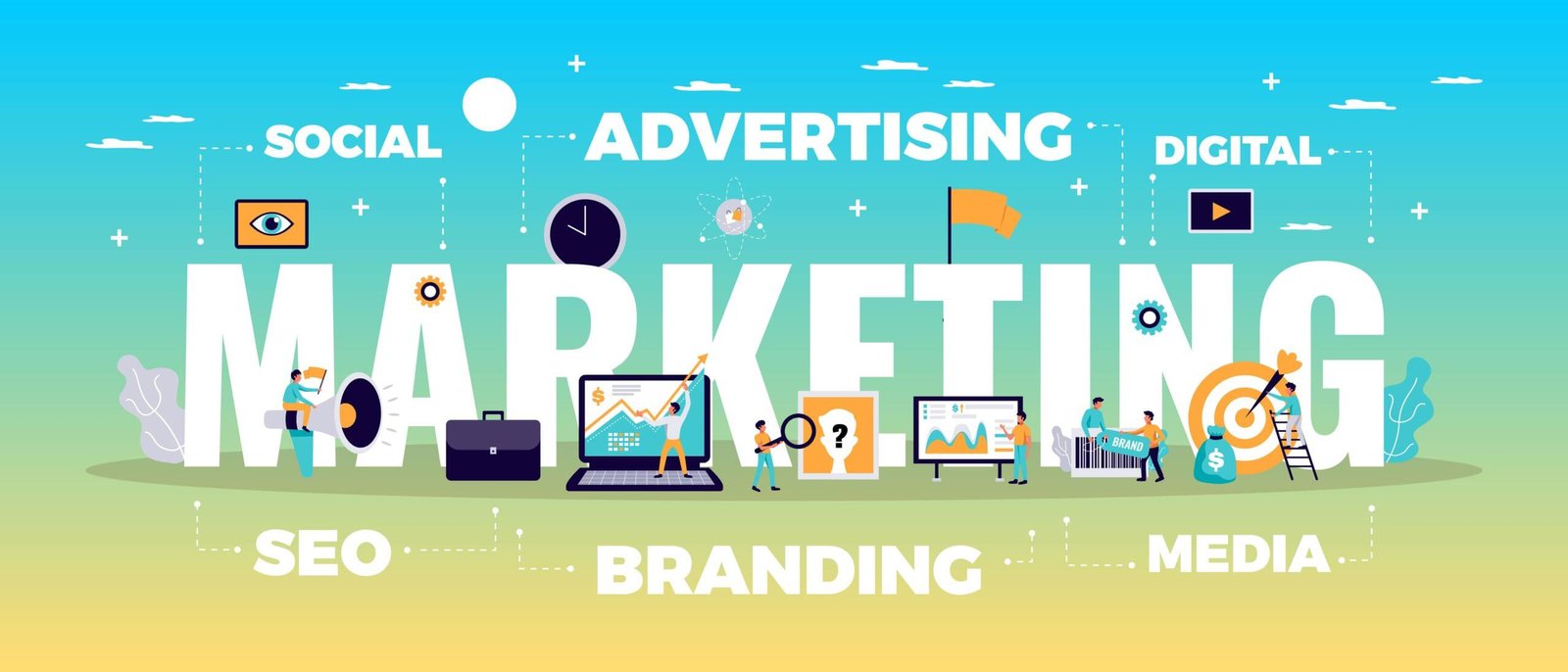 The Scope of Digital Marketing in Pakistan!
The term 'Digital Marketing' is no more new to the people of Pakistan. The budding trend of Digital Marketing is making waves in Pakistan as businesses small or big are adapting it. It is playing a vital role in the growth of businesses. This is because we Pakistanis are obsessed with internet especially social media.
Although, the term Digital Marketing is not confined to social media only, in fact, it is a huge umbrella that covers from Google Search to Online Buying Selling. It won't be wrong to say that with the emergence of digital marketing the scope of conventional marketing is fading away.
The way digital marketing is growing in countries like Pakistan, the downsize in the traditional marketing can be observed very evidently. Digital Marketing is not only changing the style of marketing your business, brand or product but the ways of running a successful business also.
Adaption among Youngsters:
In current scenario, digital marketing is one of those fields that are growing and flourishing rapidly in Pakistan. The reason behind this boom is 'Youth of Pakistan'. The young generation of Pakistan is enthusiastic and talented. Youngsters are displaying positive attitude towards the emerging concept of digital marketing in Pakistan. This is evident through the rising numbers of new businesses in Pakistan; some of them are innovative ideas while other business ideas are old with better and improved ways of marketing.
Digital Marketing is taking over conventional marketing strategies. This is technological era we are living in, which has changed the attitudes of people towards running a business. People are making themselves familiar with modern digital tools such as Google Analytics, HootSuite, Google Ads, Search Console, Search Engine Optimization and many more.
The subsequent of Digital Marketing include Content Writing, Content Development, Social Media, etc. Considering the fact that people of Pakistan have welcomed and embraced the concept of digital marketing, it is safe to say that the scope of Digital Marketing in country seems promising.
As discussed earlier that it is technological time and we are living in a technological era, the intensified usage of internet has given rise to implantation of digital marketing in almost every business. However, to cleverly turn things in the favor of your business, one should know the smart way of getting best of the best of what digital marketing is offering.
The very fundamental thing in Digital Marketing is 'Content Development'. You might be familiar with the phrase that, 'Content is King'. The more powerful the content is the more chances of boosting your business are. Make your content as powerful and impactful as you can. This doesn't mean that go complicated, No, stick to simple yet captivating content that clicks perfectly with your consumers/customers.
This sounds easy but it is the most critical point of digital marketing. A proper understanding of consumers and creating content accordingly is important. It is tough to be clever, innovative and smart with the content at the same time but once you comprehend the idea of developing smart content you can take your business to new heights.
Content can make you or break you. Make sure your content is not filled with too cheesy or too serious punch lines. It should blend well with the core idea of the brand and business. You will be constantly promoting your business even the established ones and for that developing Creative Content is the main key.
Whenever we talk about Digital Marketing we can never rule out the role of Social Media played in it. Today everyone owns a smartphone with built-in applications like Facebook, Instagram, WhatsApp, YouTube etc. And therefore having a business presence on these platforms is essential nowadays. Social Media is the best way to stay connected with your customers and consumers 24/7.
While Digital Marketing is replacing traditional marketing, it is also creating multiple job opportunities for people. You can have a wonderful career in Digital Marketing, for instance, Search Engine Optimization Executive, Content Writers, Graphic Designers and many more. All these career options come along with good amount of money. In Pakistan, on average a fresher can get about 25000/- Pkr which is a handsome amount for beginning and entering into a field.
Online Learning Platforms:
But before getting a job in vast field of Digital Marketing you should have degrees, certificates or diplomas. To fill this purpose, you can find online courses with authentic websites. The websites that are offering online education on Digital Marketing are listed below:
1. Institute of Digital Marketing Pakistan.
It offers the most advanced courses regarding Digital Marketing. You can get whatever you want to know about digital marketing.
An amazing initiative taken by Ministry of Information Technology & Telecom under the name of DigiSkills.pk is providing youngsters of Pakistan a great opportunity of learning the basic concepts of digital marketing. The best part is that you can schedule classes according to your comfort and convenience. Once you have completed the course the team of DigiSkills.pk provides you with certificate.
Apart from these platforms other online sites from where you can get online digital marketing courses are:
3. Google Digital Garage
4. Google Analytics Academy
5.Google Academy for Ads
6. HubSpot Academy and Courses
Hence, Digital Marketing is the key to stay alive in this competitive world. Having a proper understanding of Digital Marketing can turns things in your favor as long as you are smartly utilizing the useful components of it. In Pakistan, the future of Digital Marketing is promising and bright.