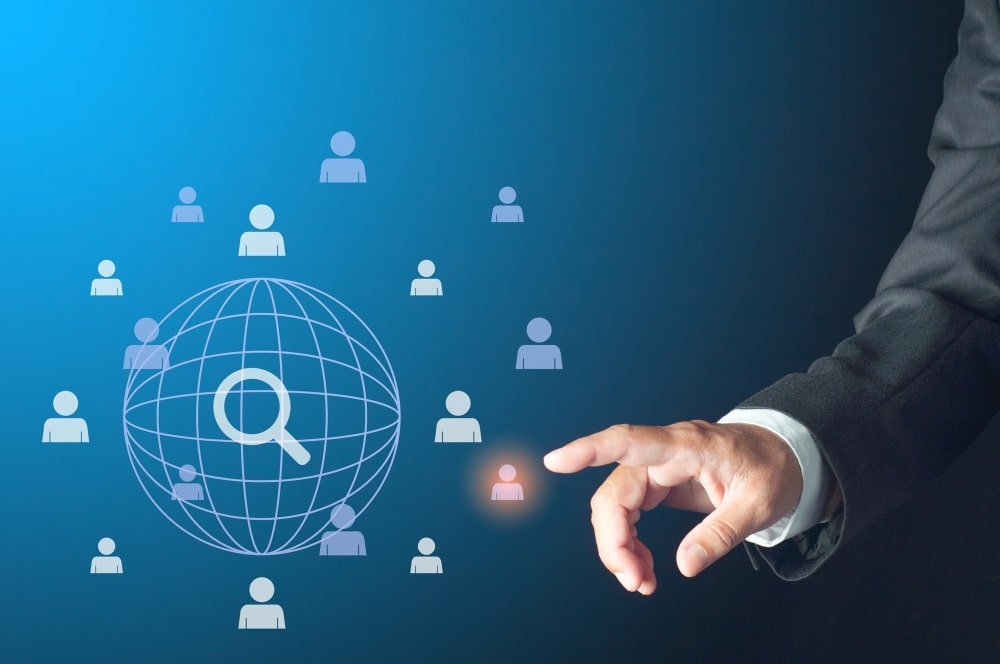 The rise of technology and the onset of the internet have brought about a sea change in e-commerce. One of the most time-tested and traditional businesses, real estate is also not left behind. The internet has brought about many platforms that provide reliability and convenience to individuals dealing with the sale and purchase of property, knowing more about the property details. In this article, we'll be looking at the top best property portal in Pakistan that have been helping individuals in their quest of purchasing properties, such as Zameen, Graana, Paklands.pk, Ilaan. These real estate portals have made the marketing and selling of property easy since the platforms offer a lot of information to the buyers. It is why you should consider using these platforms to make more profit.
Zameen:
Zameen is one of the highly-rated real estate websites in Pakistan, as one of only two Pakistani companies to have won an award from the Council of Master Builders' Council and has been ranked among the top 30 real estate websites on About.com's list for 2011. The company is part of the most inspiring third-party property websites in Pakistan because it offers the following services: making home buying easy and affordable by buying houses even when you don't live in Pakistan.
This platform has built its reputation on offering a clean and obvious experience to people looking for properties like homes, apartments, commercial space, or plots – whether they're in Karachi, Islamabad, or Lahore. This website provides information on upcoming developments for property buyers interested in finding land plots and ready-built properties in Karachi, Lahore, or Islamabad, in naming a few cities. It is especially popular among tens of thousands of overseas Pakistani property seekers. The website provides a wide array of high-quality listings by experienced agents and developers, making it easy for everyone to find Pakistan property for sale or rent easily and does not require any intermediary.
Zameen is a pioneering company in advanced real estate services and has enhanced the scope of property-related dealings within Pakistan. Zameen was not as renowned as it was now five years ago. Still, it became one of the leading real estate companies in Pakistan during this short period, which boasts more than 4.7 million monthly visitors, with Urdu being available for all customers.
So, all in all, we can say that Zameen is a leading real estate entity in Pakistan. It offers one of the best growth models for entrepreneurs. Zameen's widespread use has increased by 4.7 million monthly visitors since it launched five years ago. This online platform serves individuals, developers, and businesses with property needs in Pakistan's growing market for real estate agents and brokerages.
Graana has been around since 2015, and it's one of the top real estate companies in the Pakistan. Their logo embodies an innovative design that sets them apart from competitors, promoting their brand globally while allowing people to identify with their services easily. With so much experience under their belt, Graana (Pakistan) can now further helps promote this sector by providing services directly related to real estates, such as managing property or even building them from scratch for clients! With their core service being comprised of providing customers and investor's access to real estate properties on its site, Graana plans to cater to both general consumers and commercial users, such as builders, agents, or property developers looking for new projects but also to aid in long term investments and retirement planning options, like inheritance-related transactions.
This platform had successfully brought the topic of real estate to the masses and made thousands of people who wouldn't have otherwise ever given it a second thought more aware of it than they were before Graana was created. Starting as something that its founder considered an open-source effort at bringing transparency to the real estate industry in Pakistan, Graana quickly became so popular that today it is used by many Pakistani citizens to find homes and land they love while simultaneously bringing much-needed convenience to them as well!
Ilaan com:
Ilaan is a property website that offers genuine listings and contains categories for both "For Sale" items and "For Rent" items on its homepage. This real estate site has lots of varieties with city and price filters which will help you search for the property you need. Ilaan.com has developed its website to spotlight real estate for interested buyers and sellers.
The site allows investors, agents, sellers, and buyers to contact each other online. Its Mobile Application merges real estate information with an easy-to-use interface that will enable people to search according to their needs and preferences. By working with Ilaan.com, people have several advantages: they can buy or sell properties well located in Pakistan while having all of their payments processed by Ilana's secure payment processing solution!
Ilaan is a standalone start-up real estate website that offers genuine property listings. These are 100% verified and verified ownership. In terms of website layout, the buildings have Categories for properties for sale and properties to rent, and they have filters you can employ to find what exactly suits your budget and needs or even your tastes! Now, why don't you check Ilaan out yourself?
Amanat :
It is a relatively new real estate portal and investment company that offers many services such as buying, selling, or investing in real estate projects. Although its main office is situated in the northern province of Punjab, Amanat can connect buyers with sellers from all over Pakistan regardless of the size or scale of their project.
It came into the market with a slogan, i.e., Mashwara Amanat Hai, that has gained popularity among people in the past few months. It aims to offer detailed, unbiased information concerning any given society regardless of experience and background.
The website of this real estate company is well-made when it comes to usability. There are many unique things one can do with this site, and it doesn't cause any problems at all, which is excellent. New features are being added too, including a dealers' directory and maps – this is something that people could use quite frequently, so we're glad to hear it'll be included in the next update!
Talking about the website layout, it is incredibly easy to use and functional. It includes projects (for specific cities), dealers' directory, maps, blogs, and news. In addition, as per brand new updates, it is also bringing in some exceptional features that have never been introduced into real estate websites before. One of the most exciting features that have been released recently is 360-degree mapping views for each broker, which give an exceptional idea about their current operations.
Meraghar:
MeraGhar is the premier property portal of Pakistan. In the MeraGhar directory, you can find information about different types of homes, apartment complexes, and lodgings for rent in Karachi, Lahore, Islamabad, and many other major cities around the country.
MeraGhar is a property portal website that makes purchasing and selling more comfortable and simple. It provides a directory of homes, plots, and apartments for sale. It helps buyers and renters streamline their search for properties categorized as homes, plots, and apartments.
MeraGhar is an online portal that provides users with real estate services. It creates an interactive platform that allows its clients to find advertisements of homes and apartments coming up for sale or rent across Pakistan on one platform. So whether you are looking to purchase a house in your locality or you are on the lookout for real estate properties in other cities, MeraGhar has it all covered!
Conclusion:
There are many property portals in Pakistan, but these are the best. The sites offer various options for home buyers, sellers, and renters. Their prices are competitive, and their services are efficient. You'll be able to find your ideal property with the help of these property portals.