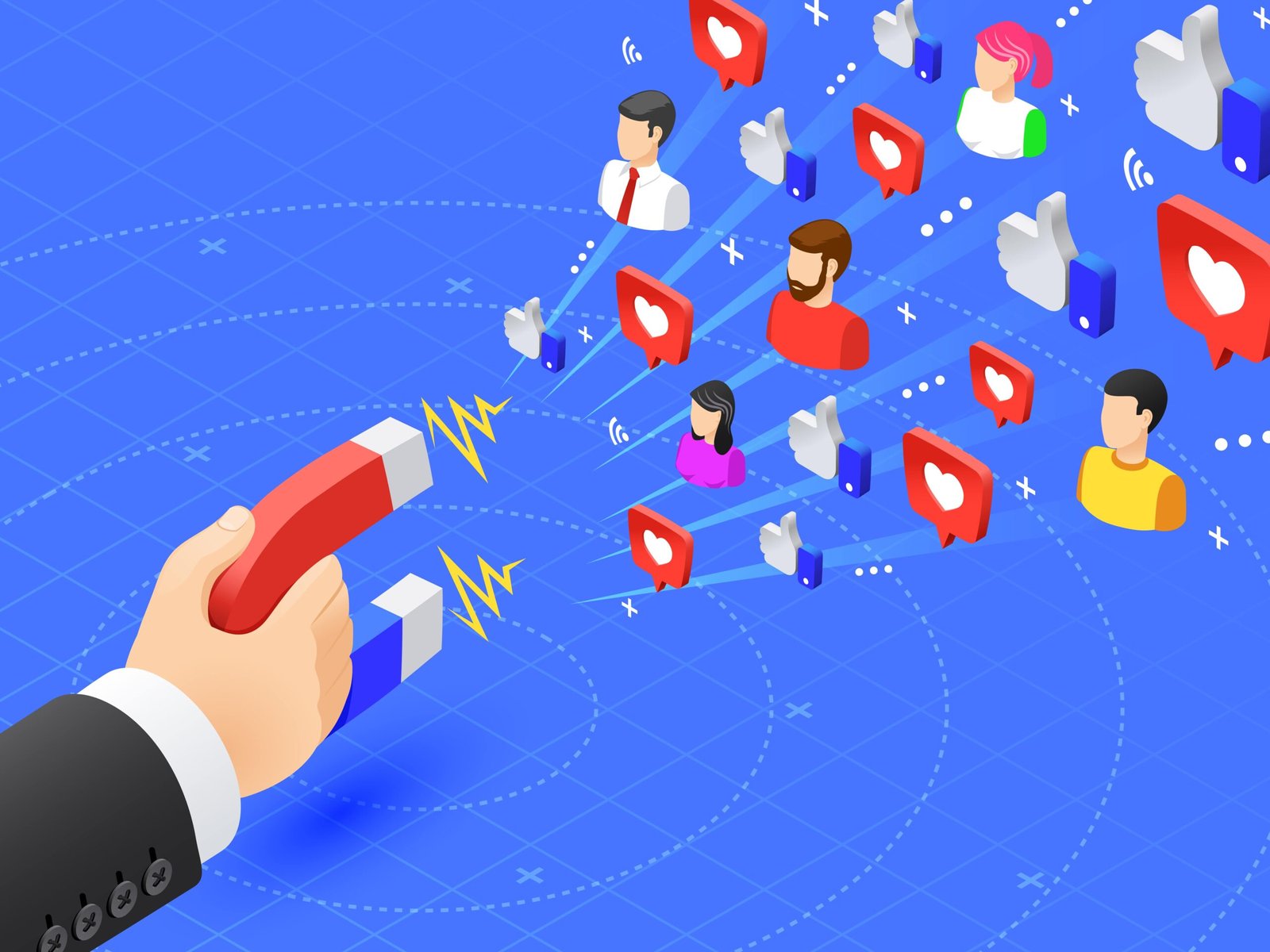 You want your inbound marketing campaigns to convert traffic into leads that generate revenue for your business. In the jargon of marketing, lead means communicating with a potential client, who is also called "prospect".  So, lead is your potential customer who is interested in your services or product. For lead generation, you need to stimulate the interest of your clients, which means that you pass them through a sales funnel, so that the high intent leads, become clients of your products. You want your marketing strategies to retain the clients who take interest in your services. So, lead generation is a continuous process to keep your customers coming back to you to avail of your services. You need to precisely determine your potential clients, and the geographic location relevant to your business. If you are selling a physical product or afford to travel to only limited locations for work, then you must narrow down the geographic location where you should serve. Local lead generation helps you focus your sales funnel on a particular geographic location. This blog will help you understand why local lead generation is essential to make your business succeed.
Geographic Location of Clients and Marketing Strategy
You can run your digital marketing campaigns anywhere in the world, but you need to concentrate on a geographic location that is relevant to your business. If you run your marketing campaigns in an irrelevant location, then that will not do your business any good. This means that you should conduct thorough market research to find out about the geographic locations relevant to your business. In the process of market research, you find out where the market for your services exists and then you direct all your inbound and outbound marketing campaigns to that location.
Without making it too complicated, you need to generate both leads and focus your marketing on specific geographic location(s), which is mostly the location nearest to your business. For instance, if you have a coffee shop, then your potential clients, or leads, are located nearest to that shop as the clients in distant areas will most probably visit the coffee shop nearest to their living area.
You Identify Your Clients
You identify the leads for your service in several ways by which you gauge the interest of your clients. Your leads may complete a form, register for one of your events, complete an online survey or exchange any form of personal data with you to win something or to make a free download. Only by knowing your lead, you can move on to the next step, which is making a marketing strategy to close sales with those leads.
You Connect With Your Leads
During lead generation, you attain information about your clients and business that helps your business grow. You give away some form of free useful material to your clients, such as, E-books, guides, and reports, typically on a topic relevant to your services, which help them in some way so that they start receiving updates about your services.
You Utilize Several Methods of Marketing
When you market your services using outbound marketing or inbound marketing, using various channels on social media, you identify the networks for lead generation.
You Boost Traffic to Your Website
Every marketing strategy aims to generate leads, and when you implement the process to get them, you boost traffic to your website, and close sales deal with a part of them.
You Learn About Your Clients
For local lead generation, you should know about your clients and therefore you learn about your leads in the process so that you can adapt your business accordingly. The new tools for data analytics and machine learning help you identify the shopping patterns of your clients at offline and online stores and their demographic locations.
Your Represent Your Customer
Not only that you learn about your leads, but you also learn how you can incorporate their concerns into your business strategy. You represent your customers, by writing content that answers their queries and concerns, or simply anything that they find interesting, or which helps them in any way. In the same way, you create content for your email marketing campaigns to voice your brand.
You Learn About Problems That Your Business Can Solve
You learn about the shortcomings and potential areas of improvement in your business by analyzing the data of clients and this helps you to streamline your business with the new demands of clients and the changing dynamics of the business environment. Ubersuggest and Google Keyword Planner Tool help you to find the search terms that your leads use on Google and you write your content accordingly.
You Create a Long-Term Strategy for Your Business
The insights that you gain in the process of lead generation help you in making long-term business strategies as you learn about your leads and reevaluate your business.