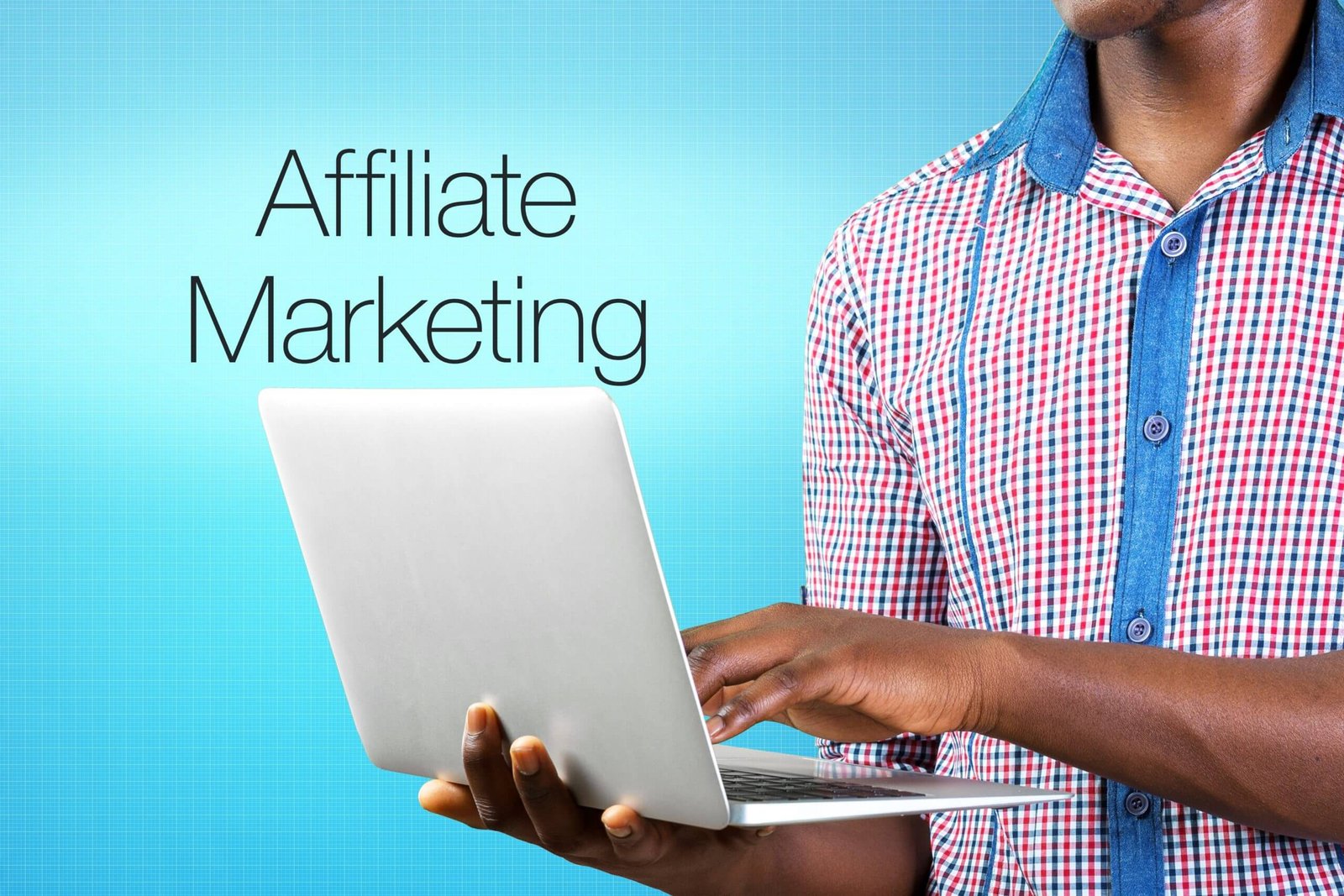 Since the sprouting trend of Digital Marketing is making waves all over the world, the country, Pakistan is also eyeing a promising future in the field. Things are changing rapidly after the emergence of Digital Marketing. The traditional marketing is getting replaced by digital marketing in almost every field of life. And for this change, technology should be crowned.
Digital Marketing is a huge umbrella that includes many fields. Affiliate Marketing is one of the fields of Digital marketing which growing faster nowadays. People are aiming at generating some extra money via affiliate marketing. Earning Online is no more an old idea but hitting right string is the key here. One should make sure the website claiming to pay you at the end of completing a task is authentic. Internet is a place full of opportunities and threats. Cyber scams are frequent and identifying online fraud is toughest thing. Therefore, it is very much advised to make sure that whatever you come across online is authentic and genuine.
There are many fraudulent websites which claim to pay you money but once you complete the task they go silent. Or other form of the fraud these bogus website commit is that they ask people to pay an amount of money as registration token. Beware of them, these websites are none but waste of time and energy. Mostly, you would identify them in Affiliate Marketing.
Anyhow, there are authentic and genuine websites who pay you real money on task's completion. In Pakistan, the trend of Affiliate Marketing is new but there are authentic websites that are paying people money for it. Today, my focus is affiliate marketing and websites that can help you in earn some real money.
PaySale.Net is one of the leading global website that offers best affiliate marketing options to their clients. The website offers full services including e-commerce, dating and match-making and travel sites.
The monthly payouts are carried through PayPal, Paxum, Wire, Epayments, and WebMoney.
The minimum payout starts from $100. The verified accounts earn 3 times per month.
PaySale.Net is offering their affiliate services to almost 89 countries including Pakistan. Their hand-on techniques of managing advertising campaigns and firm control over sources make it favorite of advertising agencies and advertisers alike. PaySale.Net helps these advertisers to build and grow their brand with most verticals.
Another name offering affiliate marketing options to its clients is Cpamatica. They are using technology in their best favor by providing affiliates, media buyers, advertisers and advertising agencies best verticals to increase the number of customers, and to double the profit.
The verticals of the website are Dating, Health&Beauty, and Weight loss and many more. The website is proved to expert in their niches and therefore, they provide their clients with the unique and beneficial conditions to grow. They have presence in global network and hence, work in all regions around the globe.
They pay their affiliates via PayPal, WebMoney, Payoneer, Wire, Paxum and Epayments.
Their weekly payments start from
Having a strong brand name in offering affiliate marketing which focuses on Finance, Crypto currency and BizOpp. It is a unique kind of boutique affiliate network which offers transparency and technological competences to their clients while maintaining high level of personal and professional service.
The advertisers can get full access to all tools and options to evaluate for optimizing and scaling up their campaigns while transparency remains intact.
Also, the dedicated team of managers of Olavivo is always at your service. Olavivo also promises worldwide high quality traffic based on advertisers' need.
Advertisers can customize targeting and segmentation with multiple ad formats such as CPA/CPL/CPC/CPM/CPS and Rev-Share which is another cool feature of Olavivo.
Their clients who are Publishers and Media Partners can enjoy access to vital data for optimizing their campaign with full transparency. Olavivo offers them solid payouts and conversion rates. You can earn net 7 weekly, bi-weekly and monthly while evaluating multiple payment methods.
Also, Publishers can have 30-90 days conversion cookie life span. A dedicated team of managers is always there to support you on daily basis.
If you are advertiser, publisher or from media agency you are fully secured with Olavivo. The website takes security very seriously and only work with those parties who meet their verification criteria set by their compliance team.
It is a global affiliate network which believes and works on innovation that has paid more than $4 million to its clients and users. They offer more than 1000 affiliate programs including e-mail submit, credit card submit and VOD. They also offer their clients 5 monetization models, dozens of different categories where clients can find multiple services according to their need.
My Lead claims to understand their clients and their needs and therefore offers a kind of affiliate network that is innovative and smart. Their original network system share knowledge with publishers free of cost.
You get your payouts within 48 hours using bank transfer. Operating in about 50 countries they offer payments via PayPal, Payoneer, WebMoney and ePayments. The minimum amount they pay is $20.
If you are looking for the most experiences and biggest affiliate networks then would find Everad in the top websites list. They have identified their niche with beauty and health services. They offer are profitable such as diet, skin care, vitamins and supplements etc while introducing 5 new offers every month.
Everad offers over 100 in-house COD option with highest payouts in the industry. They work on daily payments and therefore they have 5000 plus active affiliate working with them. Their possible bonuses include plus 30% default payment with boost feature, for trusted affiliates they offer individual terms, free translations of foreign languages, and decent yet attractive prizes for contest winners.
Everad recently launched the Thailand geo with payouts starting from $16 up to $30 which is highest in the industry. Having Thai experts in Sales are resulting in high conversion rates. Publishers can use huge portfolio of pre-lands or laners for creating a different advertisement.