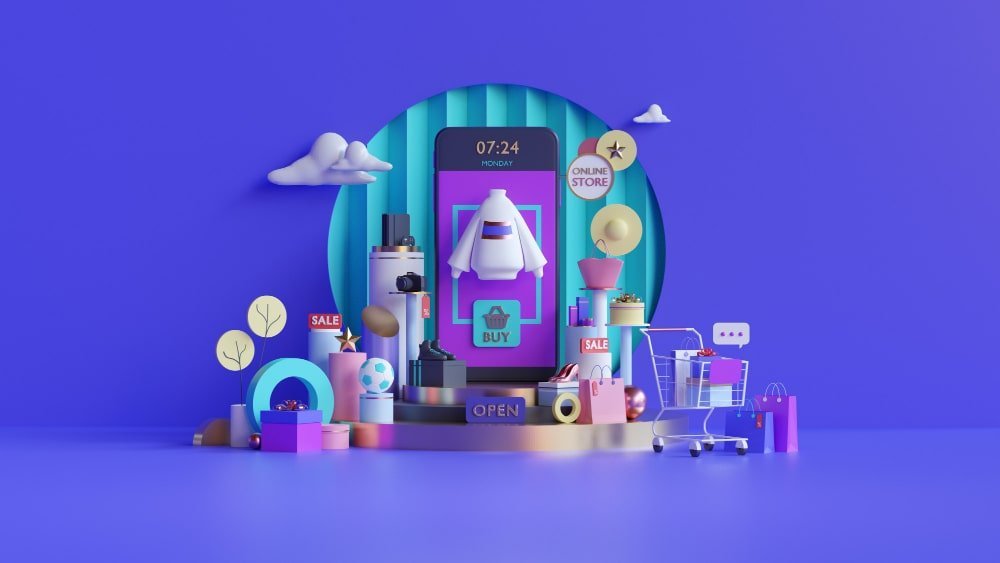 Shopify is a top priority e-commerce platform for several businesses and start-ups. Many renowned multinational brands avail this platform to conduct their business. Not only that the new e-commerce stores are convenient for buyers and sellers, but they also aptly combine those functionalities with aesthetics. Shopify is one of the e-commerce stores. The other e-commerce stores are Magento, BigCommerce, OpenCart, PrestaShop, and WooCommerce. Shopify is a popular choice for its functionalities and easy-to-use interface. In this blog, we will highlight some of the benefits of using Shopify as an e-commerce platform.
Shopify Plus
Shopify Plus is a unique feature of Shopify, making it useable for large-scale, enterprise-level businesses. It enables the fast-growing merchants to create a SaaS E-commerce platform, which is fully hosted, at a comparatively low expense. The merchants benefit from unlimited visitors and sales. Shopify Plus offers unique tools and characteristics, including 99.99% uptime, unlimited transactions, unlimited bandwidth, up to 10,000 checkouts per minute, 4 million hits per second, Level 1 PCI DSS compliant, and 40 plus migration tools.
Ease of Use and Setup
Shopify is a platform where the sellers can conveniently start selling as the process is easy to follow. The alternative to this is buying the domain and hosting on a monthly or yearly subscription to start one's website. There are also certain other technicalities and procedures associated with starting a new website, so using Shopify saves the sellers time and money. It is a cloud-based solution for selling products online, which is more secure and faster. The seller uses an admin panel on Shopify to process orders and to add more products. Moreover, the sellers need not worry about the software updates or technical issues as Shopify handles them. In contrast, Magento is a self-hosted platform, where the sellers fuss about servers and development expenses.
Ease of Payment
Shopify gives sellers the option to choose their preferred method for receiving payment from buyers, and they can also allow different options for payment at the same time on their store. One of this platform's specialties is that it allows the Stripe payment gateway, which does not require buyers to pay any extra fee while making a transaction.
Customizable Aesthetics
Another reason for the incredible popularity of Shopify is its customizable features which allow the owner of the store to design their store as they please. Not only that but Shopify also has several ready-to-use and customizable templates for creating visually appealing and unique online stores. It also has some themes that developers and designers can use to create an exceptional and rich UX and UI experience. So, you can design the landing pages for the campaigns of your store. The site has several paid and free design templates to choose from.
Efficient Customer Care
One of the best features for the sellers is the outstanding customer support available at Shopify. The sellers can consult with the customer support of Shopify any time, as it is available round the clock. Moreover, the Shopify experts in customer support are available to answer all communication channels, including email, phone, and live chat. Therefore, the store keeps functioning seamlessly all the time. You can also partake in any of the several community forums. Additionally, you will find several videos and text documentation guides on the site, which will help you clear your confusion.
Integration of Apps
The shop owner can easily integrate apps that allow them to add extra functionalities and features to the store to increase its value.
Multiple Channels for Selling Products
It enables the store owners to sell across several social channels and marketplaces and directly on the website.
Variety of Marketing Tools
You can do SEO of your online e-commerce store on Shopify. The basic version of Shopify has SEO features, and you can also gain further insight into your business with advanced e-commerce analytics. It enables SEO parameters, such as meta tags and title tags. To boost your business and implement new marketing strategies, you can use the store statistics, targeted email marketing, discount coupons, and gift cards that you will find on this platform.
Security of Financial Information
Security is an essential feature of an online business, as everyone is concerned with the privacy of their credit/debit cards or bank account information online. The buyers are also very concerned about the same when signing up for shopping on an e-commerce platform. Shopify ascertains the security of the financial information of the customers.
Sounds fantastic, right?  To get that perfect online store for your brand, you should seek professional services with the resource and experience to get you a secure and engaging online store. The team of experts at 7 Oceans Marketing will give you the proper consultation and Shopify Development Services to create a fully customized online store for your business.